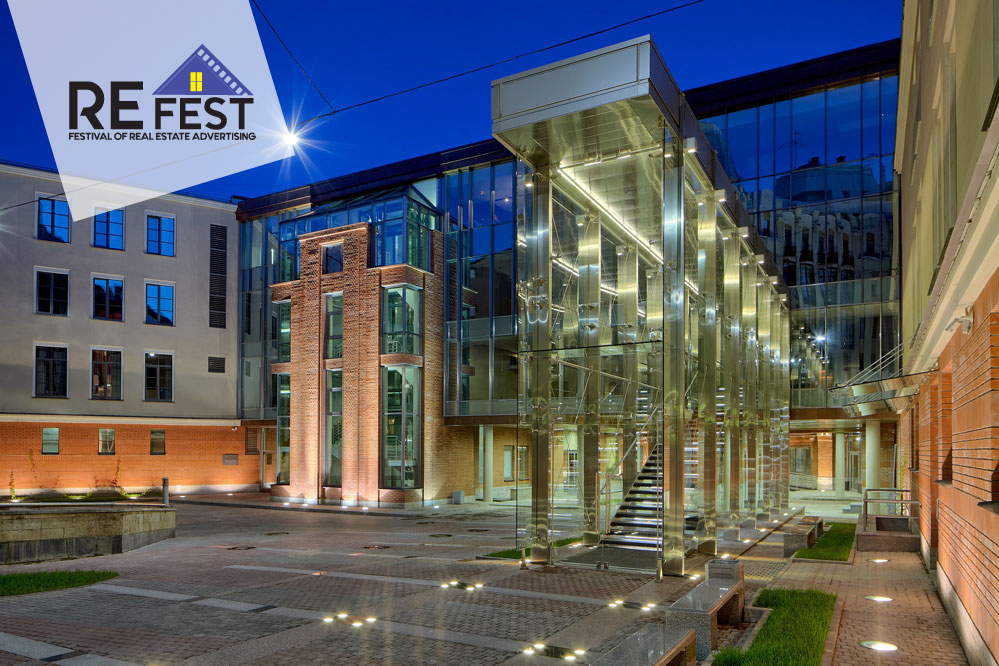 The II International Festival of Creative Real Estate Advertising ReFest will be held on October 9 at St. Petersburg during International Civil Housing Congress (October 8-12). ReFest will be interesting to all participants of the real estate market. First of all - realtors, representatives of development companies and banking organizations.
The festival will take place on the new stage of the Alexandrinsky Theater, one of the best theater venues in Russia. The legendary Alexandrinka is the oldest national theater in Russia established in 1756. The new Alexandrinsky stage is a council of centuries-old traditions and the most modern show equipment: the ReFest viewers will have an unforgettable impression of viewing the ads masterpieces.
This year, ReFest will be pleased with the variety of creative works: advertising masterpieces of leading real estate agencies, construction companies, mortgage companies from Australia, Argentina, Armenia, Belarus, Great Britain, Germany, Greece, Georgia, Egypt, Israel, India, Ireland, Iceland, Italy, Kazakhstan, Canada, Latvia, New Zealand, United Arab Emirates, Russia, Slovenia, USA, Turkey, Ukraine, France, Czech Republic, Scotland, Estonia, South Africa and Japan.
The event will begin with a bright dance and light show. Then the best samples of video advertising will be shown. Of the 500 works submitted for participation, 150 brightest, most original and memorable creations were selected for the festival. Most of the videos cannot be found in the public domain - ReFest collected exclusive content, which was worked on by the best advertisers all around the world.
Viewers of ReFest will choose the work that will receive the Grand Prix of the festival: voting will be organized directly in the show hall.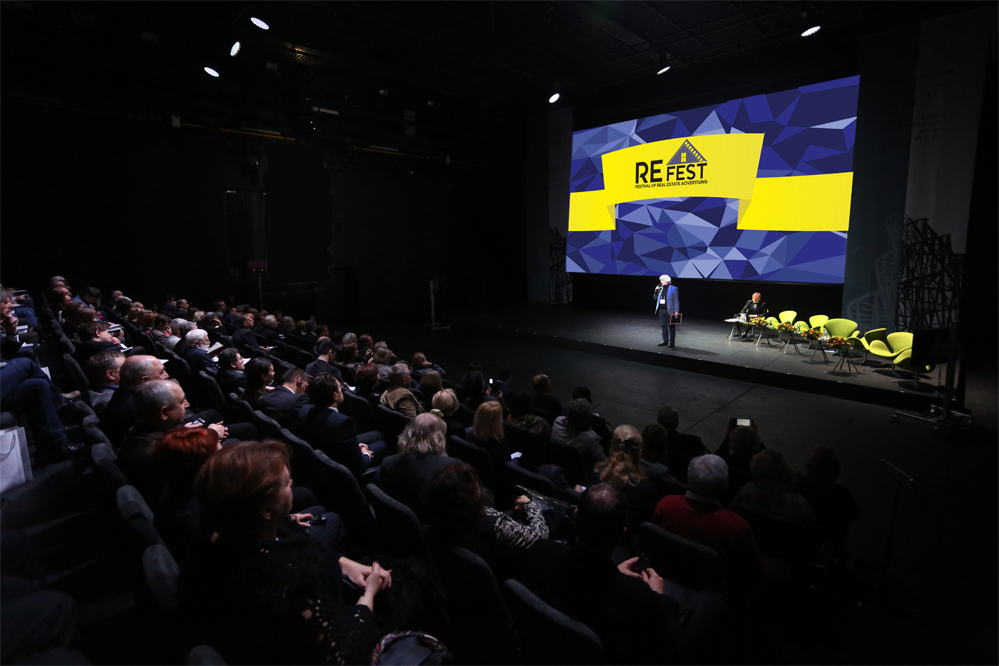 After the voting, the spectators will have a great banquet with a large selection of hot dishes of European cuisine, cold snacks, elite alcoholic beverages, as well as communication with colleagues in an informal atmosphere accompanied by live music.
Time of the festival: 19.30-23.00 (19.30-21.00 - viewing of the nominees' works, 21.00 - 23.00 - banquet). To learn the details and order a ticket for the festival, please visit the official website of ReFest: http://realfestival.ru/eng/
You can order a ticket at http://realfestival.ru/ticket/. Until August 14, a special offer for booking tickets. In addition, participants of the St. Petersburg International Civil Housing Congress with paid packages No. 1 and 3, receive an additional discount of 5%. Festival. Registration for the Congress is available at http://www.gilforum.ru/congress/registration.html