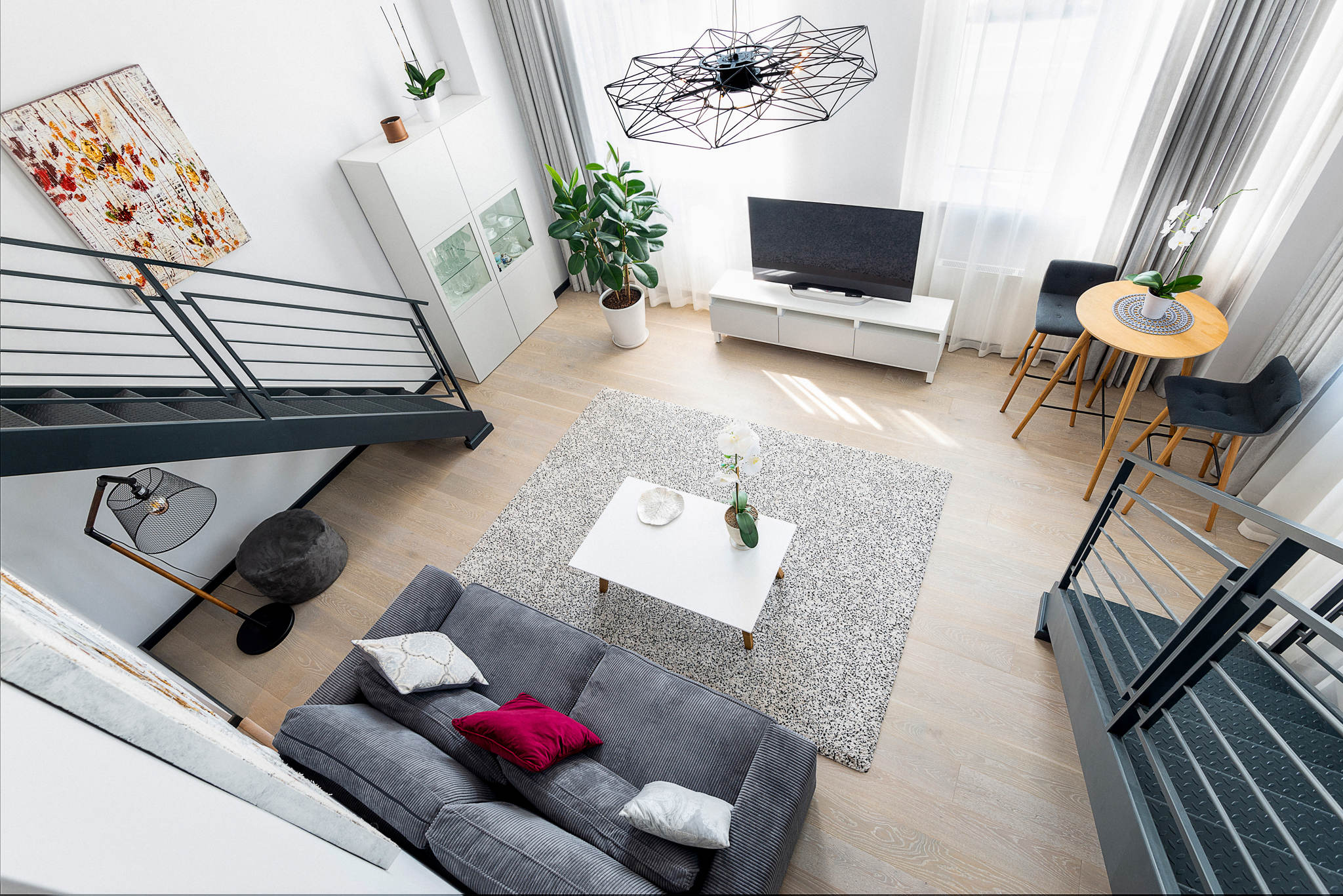 The enticing charm of the Tuvā Pārdaugava (Over the Daugava river district) district comes from the abundance of green spaces and historical architecture, the proximity of Riga's historical centre, easily accessible by bicycle, foot or public transport. It has relatively low building and population density. As the older architecture of the city is being increasingly dotted by new "skyscrapers" buildings, urban planners and developers are facing one of their biggest challenges so far: carefully combining these contrasting environments.
Experts estimate that Tuvā Pārdaugava, which is bordered by the left bank of the Daugava river, the railway to Jūrmala and Bauskas street, is currently developing in "patches", with individual highly developed neighbourhoods within the district. These include Stradiņš hospital area up to Dzirciema street, the Kalnciema quarter, the neighbourhood of Torņakalns, the Mūkusalas street quarter and the Ķīpsala neighbourhood with its Gypsum Factory residences and private house buildings. This list couldn't be complete without the exclusive high-rise housing buildings "Z-Towers" – highest in Riga – and "Philosophers Residences", which in the near future will significantly increase the flow of people in the direction of this neighbourhood. In addition to the extensive improvements of university buildings and the Mūkusala and Slokas street neighbourhoods, a significant soar in the development of the real estate sector in these neighbourhoods could occur due to, both, the planned "Rail Baltica" project, with its strict noise standards, as well as the construction of a new concert hall, if permission will be given to place it in this part of the city. The future prospects of Tuvā Pārdaugava are undoubtedly also influenced by the proximity of the airport "Riga" and Jūrmala; individual hotels are already frequently overcrowded, and the development of new hotels is only a matter of time.
Universities as a driving force
One of the biggest current drivers of the real estate market in Tuvā Pārdaugava is its variety of universities (LU, RTU, Stradiņš University, also RISEBA), which leads to a rapid development of both the rental market and the sales segment. Even though new housing projects are emerging around universities, the rental market is still overwhelmed. The variety of study programs is vast, including technology and modern production, various industries, and innovations in business and science. This, in turn, is linked to a steadily growing demand for housing in both, rental and sales segments. "It should be noted that in the future, a great emphasis will be put on rental housing construction – both for smaller rooms for students and for more spacious rental housing for staff, lecturers and other groups," chief architect of the city of Riga, Gvido Princis explains. Post-industrial areas, such as Mūkusalas street, should be noted as the second real estate market driver; they are converted into offices for businesses and clusters that generate new, diverse market opportunities.
However, in the context of both "Rail Baltica" and port operations, railway use and its intensity in Pārdaugava will increase. "Rail Baltica" and Torņakalns
On the subject of the interaction between "Rail Baltica" and Tuvā Pārdaugava, G. Princis says that the neighbourhood around Torņakalns railway station within 10-15-minute walking distance could possibly develop into a no-parking space for private transport. "We believe that, within the context of "Rail Baltica", Torņakalns station could become a station of regional significance, which means that in terms of the labour availability, it will create unprecedented opportunities between Pärnu and Panevėžys. Universities will have to lobby the improvement and development of the public transport infrastructure in all directions – micromobility, street networks and other connections." However, in the context of both "Rail Baltica" and port operations, railway use and its intensity in Pārdaugava will increase. It is crucial that the various currently involved parties should act in the most coordinated way possible so that the funds that arrive in Pārdaugava through different projects would jointly create the most positive effect possible on this infrastructure and the quality of the environment. In order for projects to mutually complement each other instead of forming separate "islands", resulting in ineffective use of funds, it is essential to consolidate resources and ideas so that the improvements are more visible to the general public.
Increase of district's appeal by convenient public transport
As previously highlighted by Gvido Princis, the appeal of Tuvā Pārdaugava would also be increased by improving public service traffic, as the existing infrastructure is on the limit of its capacity. Rush-hour traffic congestions are commonplace and even in normal conditions the street throughput is low. Public transport routes and the cycling infrastructure have not changed over the past decades, which is a disadvantage of this district.
One of the most topical tendencies nowadays the increasing number of people, who are evaluating the time they spend in traffic jams, sitting in a car or doing what they don't want to do. Tuvā Pārdaugava potentially offers an opportunity to manage without a car, even if the workplace is located on the other bank of Daugava, in Jelgava, Tukums or Saulkrasti. "Efficient public transport means that you do not need a private road transport in order to operate effectively on a daily basis! Furthermore, if we calculate how much a family pays for the maintenance of a private car in the city, the use of public transport could be both environmentally friendlier and more economical!" In order to implement this model, there should be a close link between development policies, responsible services and project developers.
"During my commute by bicycle to the Quiet Centre of Riga, I enjoy the aroma of flowers wafting in the morning and gladly observe the various interesting people on these streets." Slightly dishevelled but lively environment
Architect and "Depo projekts" partner, Līga Platais has chosen Torņakalns – a neighbourhood in Pārdaugava – as her place of residence and admits that its environment could be described as somewhat disorderly; it is taken care of in an uneven manner, but is therefore very lively, original, green and interesting. There are narrow, cobbled streets and houses built several hundred years ago, which are enticing, but not always tidy. "During my commute by bicycle to the Quiet Centre of Riga, I enjoy the aroma of flowers wafting in the morning and gladly observe the various interesting people on these streets." L. Platais admits that there shouldn't be any comparison between such districts as Mārupe – distinctly uniform housing district – and Pārdaugava, which is replete with strong contrasts, liveliness and nature.
Furthermore, the architect claims that its environment is distinctly self-sufficient: there's a variety of housing as well as offices, shopping areas, schools, universities and parks with legacy trees. Life in such environment means shorter walking distances for one's primary necessities.
Opportunities to use
"IMMOSTATE" real estate expert Baiba Kalniņa is confident that Tuvā Pārdaugava is becoming an increasingly lively district of Riga with immense potential for development objects. Former factory territories can be purchased and transformed into multifunctional projects, by combining in them such facilities as hotels, hostels, student housing, apartment houses, offices etc. Tuvā Pārdaugava is characterised by unique architectural jewels: several historical factory complexes and buildings, which, by refurbishing and developing, could offer new premises close to the city centre for new housing and modern office spaces. What's more, it is possible here, in close vicinity, without "conquering" new, unknown areas further away. "It is only a question of time. Perhaps now it may seem, that investing in and developing a real estate project in Pārdaugava is too costly, but given the many advantages of this area, it would certainly pay off in the future. Pārdaugava could develop as an environment for all aspects – living, working and resting," B. Kalniņa claims.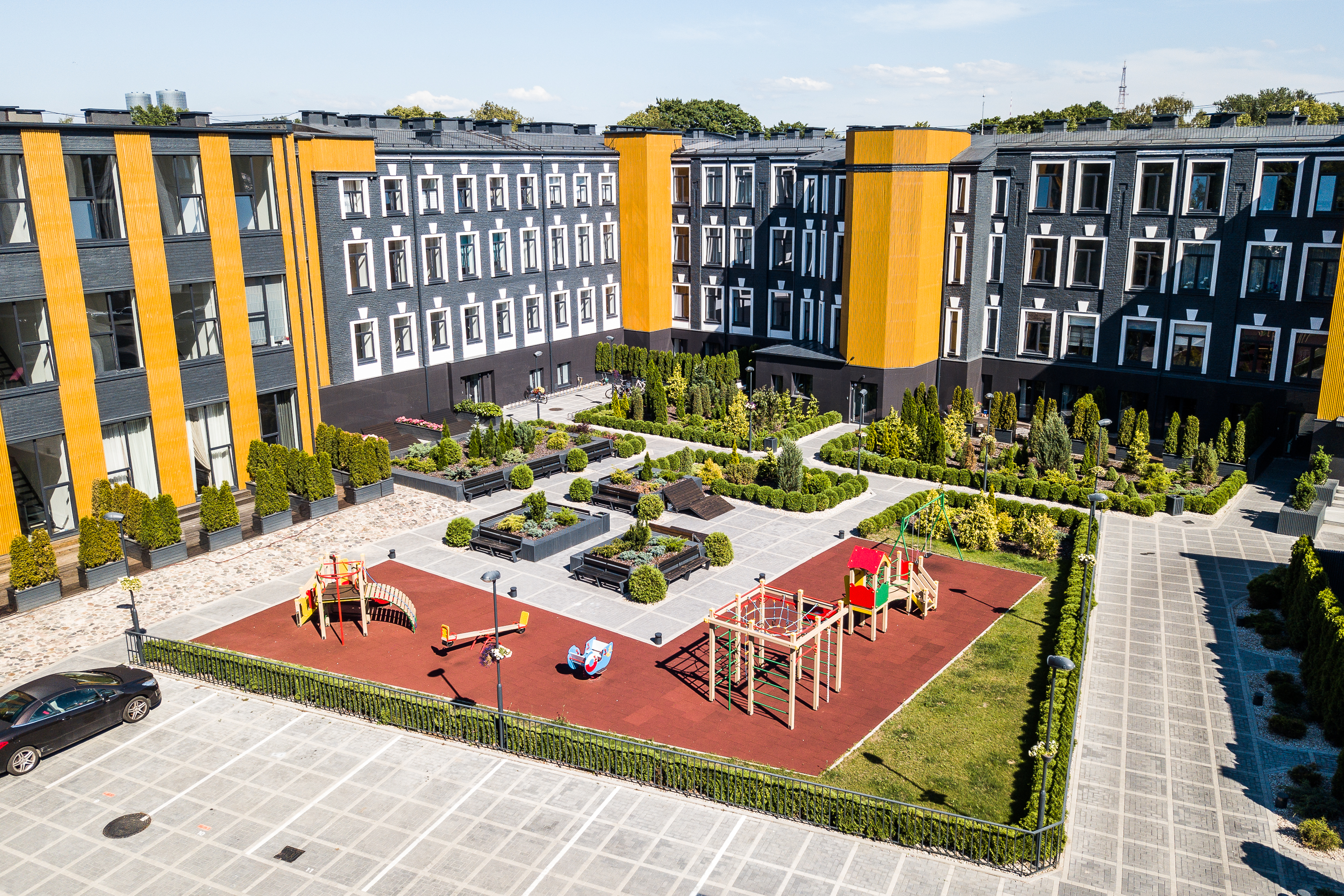 According to the "IMMOSTATE" real estate expert Artūrs Obrickis one of the objects that characterise the environment of the Pārdaugava district is located in Daugavgrīvas street 28, where one of the oldest houses in Daugavgrīva has already been renovated and presents an opportunity to construct additional buildings and create office or housing building complex. Another example is the territory and buildings of the former tablecloth, curtain and lace factory "Rita", which have now been turned into a beautiful residential complex "Kalnciema Quarter Residences" with almost two hundred separate living areas, which were fully sold out within less than one year due to the huge demand.
Other historical factory territories are still available in Pārdaugava and are waiting for their turn to be developed, such as the textile-haberdashery factory "Lenta" or the factories on Slokas street.
Some find Pārdaugava more convenient than the city centre
For the time being, not many realize that, after some time, office buildings in Pārdaugava will become particularly desirable if they have their own small parking and green spaces, peace and quiet – all within convenient proximity of the centre. The example of Copenhagen shows that such office building concepts are very popular for companies with 25-40 employees and a desired space of 350-500 square meters, and it is likely that Riga will follow suit. The tendency of building offices in the very centre of Riga is diminishing and Tuvā Pārdaugava has a great potential in this respect. Moreover, for people who live in Mārupe or Piņķi, Pārdaugava makes for a much more convenient commute than the city centre.
Although the development of Tuvā Pārdaugava is currently rather scattered and differs greatly between various neighbourhoods, this development can be considered as steady. The future opportunities of Pārdaugava can be seen through its existing charm and green environment status as well as the planned "Rail Baltica" and other major projects.