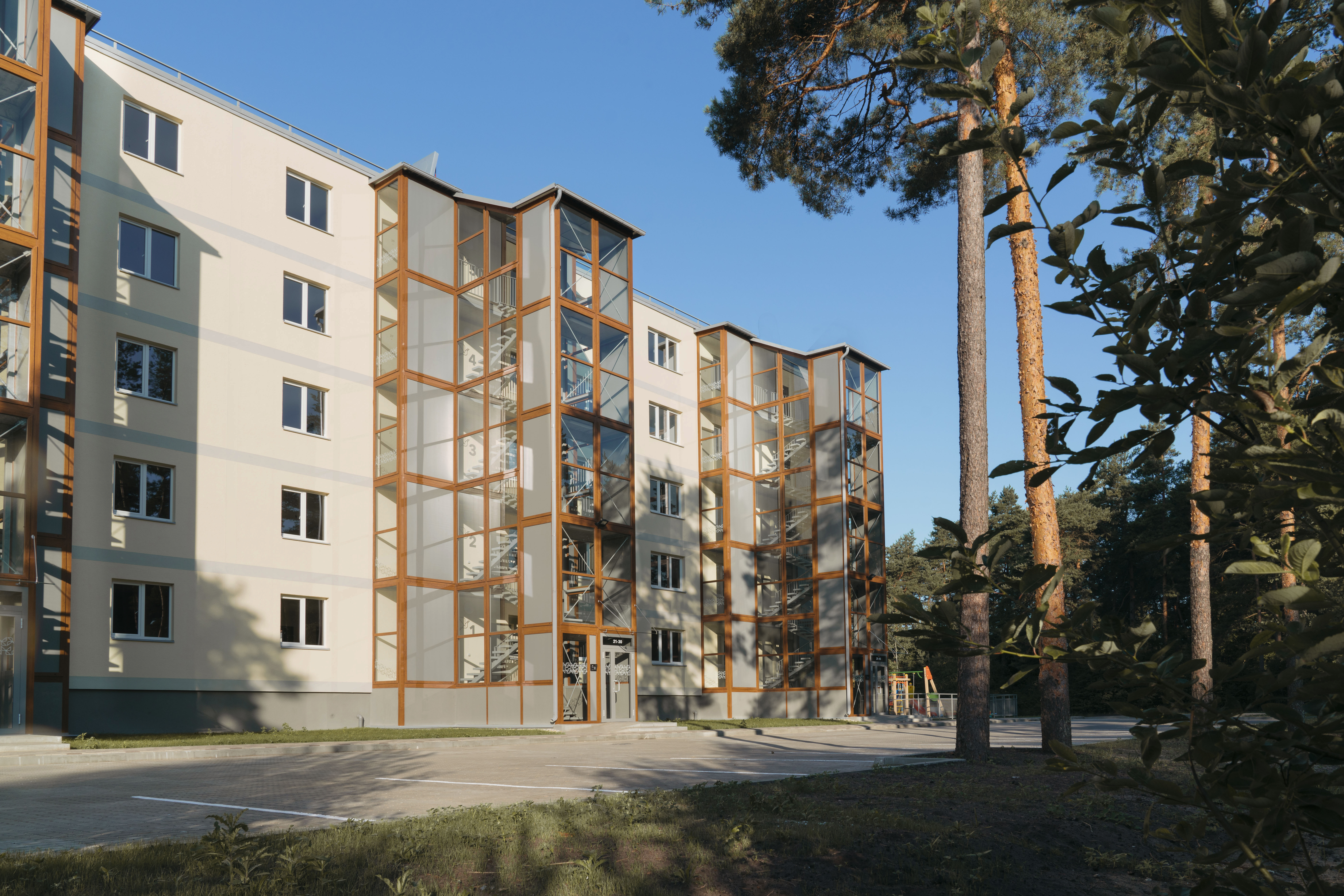 In a dwelling project TUVIDI on September 15 from 11.00 to 16.00 hours will be an open day. Tuvidi is locateds in Balozhi, Kekava region, what is just 15 minutes driving distance from Riga. Since the beginning of this year, when the sale of apartments in the new project TUVIDI was started, one third of the apartments have already been booked.
TUVIDI is a multi-apartment project implemented by the developer-company "Estera Development", it is distinguished by an smart space planning and affordable prices. Tuvidi has bright, cozy one- and two-bedroom apartments from 53 to 75 m2. Analyzing the offer of the real estate market, TUVIDI can rightly be called the most affordable new project in the vicinity of Riga, which, due to the developed urban infrastructure, was appreciated by both young families and elderly people.
Both buildings of TUVIDI frame a pine forest. Apartments have balconies and spacious terraces on the upper floors. Nearby there are a secondary school and a kindergarten. In 2020, near the secondary school, a sports ground will be built here, that will expand the opportunities for local residents in terms of a healthy and active lifestyle. Within a short walking distance there is everything you need in everyday life: food and household stores, a cafe, a pharmacy, a doctorate, a public culture event house and a library.
More detailed information about the project TUVIDI is available on the project website https://www.tuvidi.lv/en/