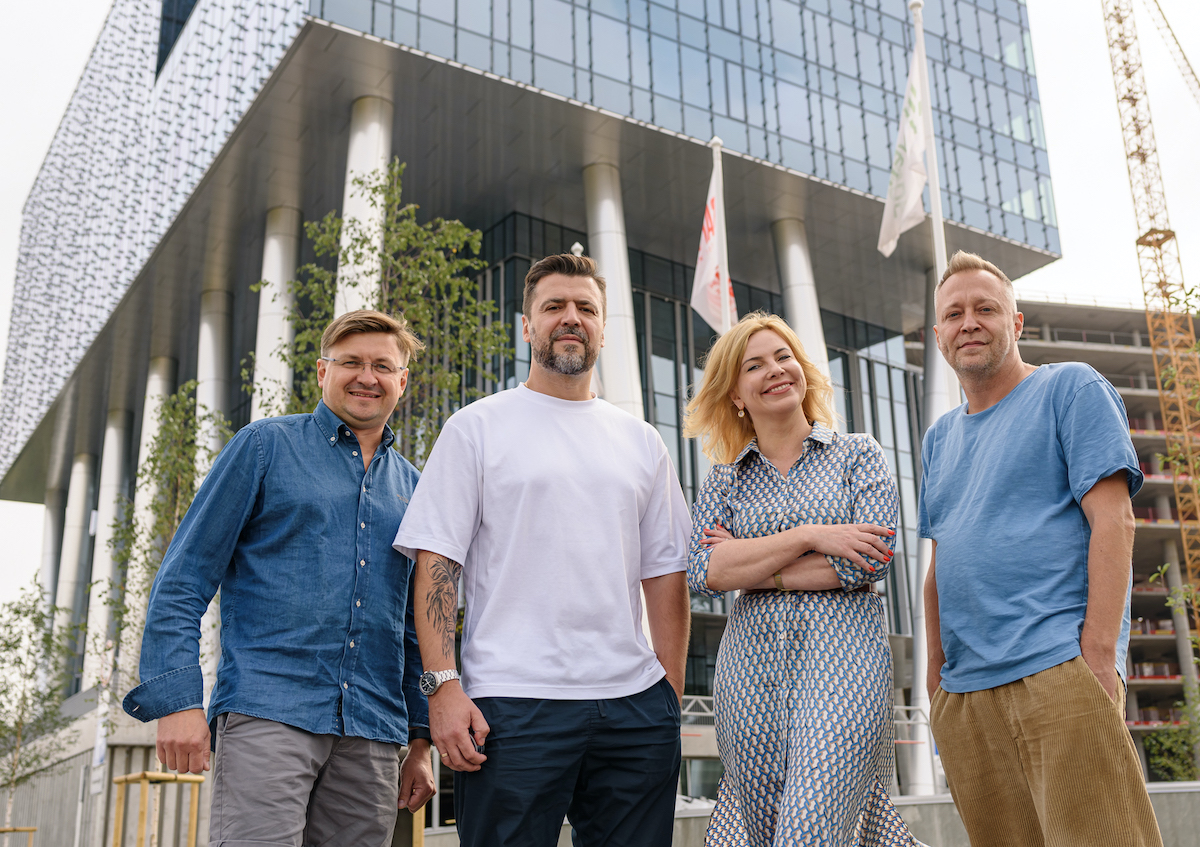 The share of fintech companies in Skanste business district has further increased as Verde, the greenest office building in Riga, has signed a cooperation agreement with alternative financial services provider VIA SMS Group.
VIA SMS Group Board Member Georgijs Krasovickis comments: "Our business aims to provide clients with modern, accessible, and convenient financial solutions. We want to deliver those same qualities to our headquarters employees in their new workspace. Verde complex is an excellent match - it gives innovative and fresh drive. Greener and more sustainable working environment than our previous office. Significant criteria of the choice were also central location and perspective area, that keeps it convenient for our employees. With the board members Deniss Šerstjukovs and Eduards Lapkovskis, we believe that working in the Verde complex will produce an engaging and productive environment for our employees that will reflect on our business accordingly".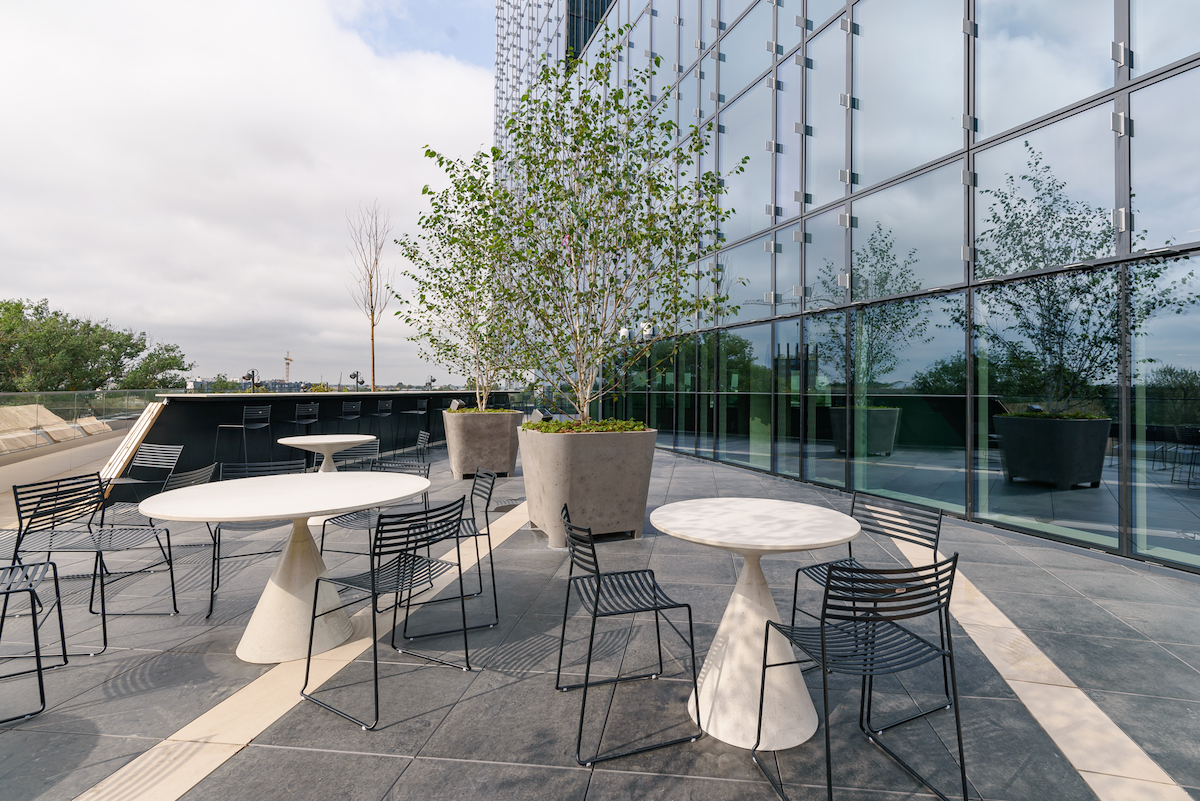 Office of VIA SMS Group will be located on the 6th floor of Verde A building with a total area of over 350 m2. In addition, its employees will have access to different amenities of the complex, such as a shared kitchen and a terrace of 600 m2 on the 5th floor, offering a panoramic view of the centre of Riga, bicycle sheds, a car park and charging stations for electric cars, lockers and showers, a vibrantly green yard and other extras that promote well-being at work.
Verde Commercial Director Iveta Lāce points out: "Setting up an office in sustainable and energy-efficient premises has been on the agenda of many companies for several years, and it has become especially important in the current socio-economic circumstances. That is why I am very pleased that our concept of an office building is highly appreciated by successful and development-oriented companies, which is also confirmed by the decision of VIA SMS Group to become a Verde tenant."
Georgijs Krasovickis goes on to say: "Over the past two years, Group's employees got used to the remote working mode. We are pleased that our employees can do most of their daily tasks anywhere, anytime, and they like this approach. We see the new office in the "Verde" complex as a place where employees will gather in person not only to perform daily work routine but also to build up the team spirit, foster synergy and get inspired".
VIA SMS Group is an alternative financial services provider operating across Europe and Asia-Pacific. Since its founding in 2009, the company has expanded its operations to 7 countries – Latvia, Lithuania, Sweden, Poland, Czech Republic, Romania, and Vietnam - it has grown into a versatile fintech enterprise offering simple and accessible financial solutions under various brand names. The headquarter in Riga is supported by more than 300 employees worldwide. The company has successfully expanded other fields of alternative finance by developing such brands as VIAINVEST, a regulated investment platform, VIALET, a digital payments platform, payment card SAVA.card and others.
As reported, Verde is the first project implemented by Capitalica Asset Management in Latvia, which invested more than EUR 65 million in the development of the project. The manager of the construction process is Notus Developers, a subsidiary of SBA Group, the general builder is construction company Velve, and the exclusive rent and management partner is the leading Latvian real estate agency Colliers. To date, such companies as Swisscom, Decta, KPMG in Latvia, Swetch, Merito Group, Workland, Enefit and VIA SMS Group have become tenants of the office complex.