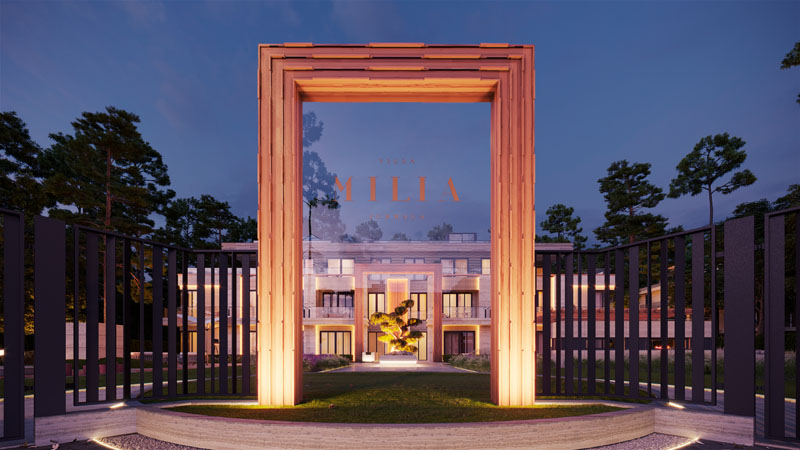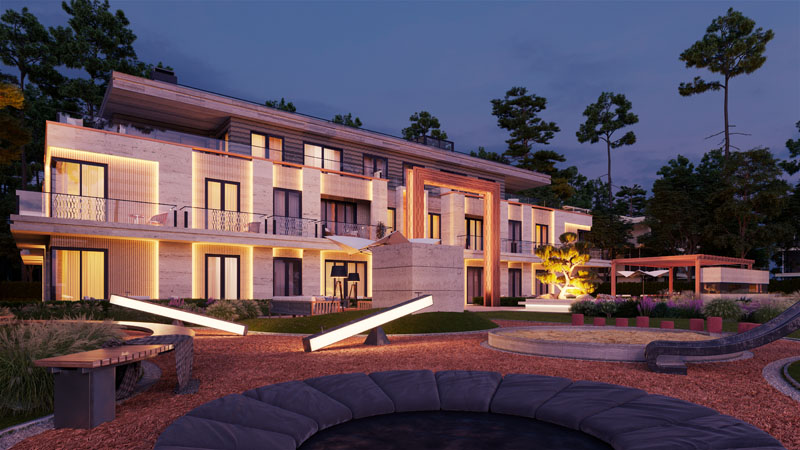 M2 TOP5 Number One is the penthouse in the newly constructed club project Villa Milia, what construction is still in progress. Villa Milia located 100 meters from Baltic sea Riga's Gulf in Jurmala, on the Dzintaru Avenue. It will be completely ready before the end of 2018. Sea side, the third upper floor of this property includes more than 400 square m2 of living area and spacious terrace, with nice view to water surface of the Gulf of Riga. The future owner will get a spacious living room with a dining room, four large bedrooms with their own bathrooms, a home office, a dressing room, a rest room and utility rooms. Ceilings height will be 3.6 meters. The declared value of these, the most expensive apartments at the moment, is close to 6 million euros.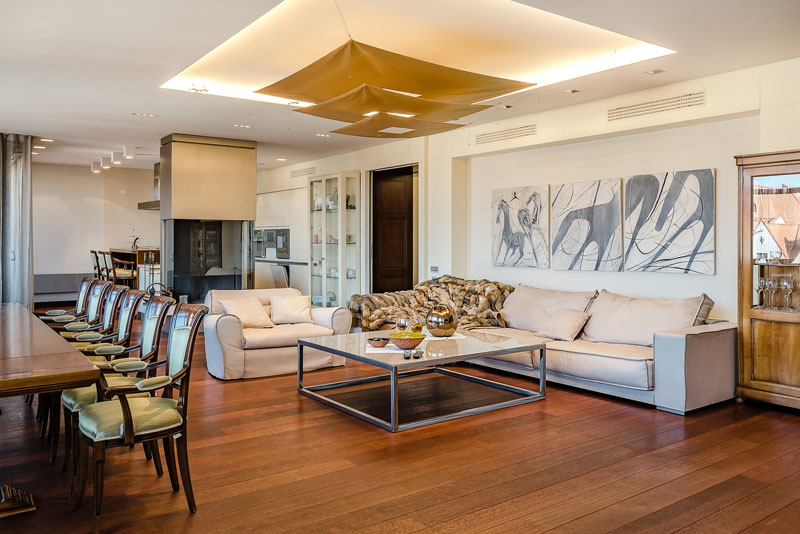 On the second position of M2 TOP5 is another this year newcomer - an apartment in a recently completely renovated historic house in Old Riga, on the Grecinieku street 26. Two-level, it is located on the upper - fourth and fifth floors of the house of the XVIII century. The total area of this luxury offer is 389 square meters. At its first level, there is an entrance hall, a living area combined with a kitchen and a dining room, a built-in bar, rest rooms, an office, a guest bathroom and a bathroom, and two external terraces. One floor above - a spa area with a sauna, massage showers and a bath. At the upper level, there are two bedrooms; each has its own bathroom. Laying the table on the second floor is possible in this apartment, because the apartments is facilitated by an inside elevator. Fully equipped, that is with furniture, wireless acoustic system Bang & Olufsen, professional kitchen Gaggenau and interior items, this property is offered more than 3.5 million euros.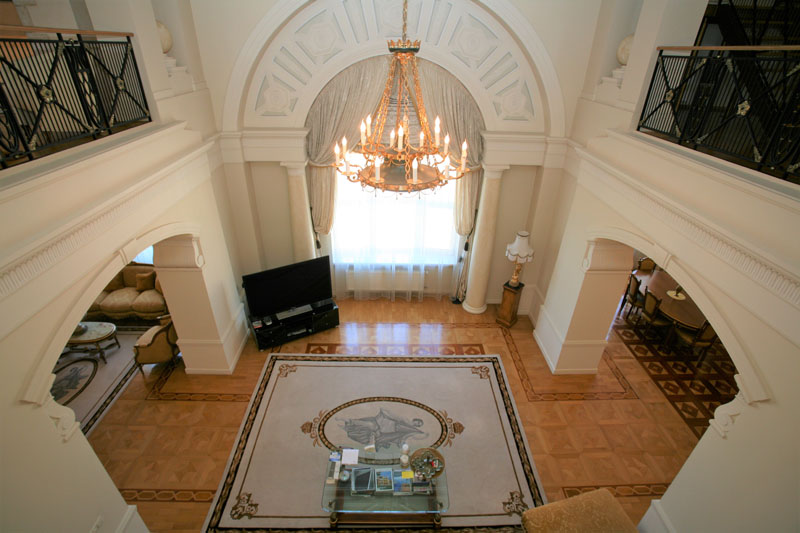 Third place gets apartments on Pumpura street 5. In previous years the property invariably figured in our TOP5, but with a higher price of 4 million euros. Now the proposal is corrected according to realities of the market and marked on up to 3.5 million euros. Spacious apartment, which occupies 600 square m2, attracts with its decor, a large living room with a 10-meter ceiling, a separate fireplace room, four bedrooms, a billiard room and a library. There is also a private office with oak trim, a sauna and a full dining room.
TOP 5 fourth and fifth place get two offers with the equal price.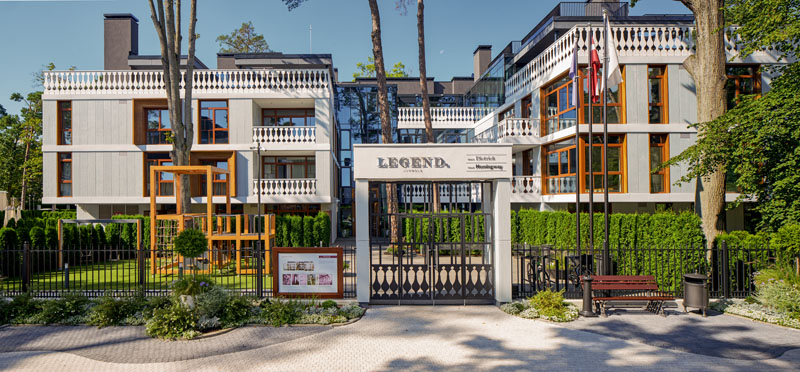 One of them is a penthouse in Villa Dietrich of the Jurmala project LEGEND, located on Bulduru Avenue, 17. The LEGEND complex is a constant supplier of news about the most expensive transactions with apartments. The project is famous for being located 100 meters from the sea, has its own spa with a swimming pool, and a private beach. By the way its concierge service is rated as the highest quality of provided all services in Latvia.
Therefore, the fourth place of M2 TOP 5 gets penthouse of the LEGEND project with a total area of 371 square m2, of which 143.3 m2 are terraces. The property includes a spacious living room combined with a dining room, a separate kitchen, three bedrooms, three bathrooms and a guest toilet, a home office, a dressing room and utility rooms. This residential property is available for purchase for 2.7 million euros.
The same 2.7 million euros they ask for a respectable metropolitan apartment in the renovated historic house built in 1906 on the Alunana street 2a, in Riga. The area of this classical-style real estate is 388 m2, and it is located on the fourth floor. The apartment includes seven fully furnished rooms and two balconies. This property also includes premises located on the first floor, which are equipped with a garage for several cars, a billiard room and separate rooms for household needs.